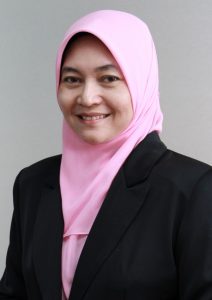 In the name of Allah the Most Merciful and Most Gracious
Assalamualaikum warahmatullahi wabarakatuh,
May I welcome you most warmly to the Faculty of Syariah and Law website.
The Faculty, despite its young age, has matured in various fields. Facilities such as the well-equipped moot court, teaching aids, online support and the continuously expanding library, certainly offer students a rewarding university experience. As education expands globally, the Faculty's strategy is to be one of the leading centres of excellence in the region. Its uniqueness truly lies in the academic programmes offered which are designed to promote an integrated study of Syariah and law. Our undergraduate degrees, namely the Bachelor of Syariah and Law (Hons) and Bachelor of Fiqh and Fatwa (Hons) are the first of its kind offered in Malaysia. The former is a professional and double major programme designed to develop skills of analysis, research, writing and advocacy in an effort to produce graduates who are competent and knowledgeable in both the theoretical and practical aspects of Syariah and Law. It is hoped that the students will be able to competently respond to contemporary legal issues and work in the increasingly globalised and challenging environment of legal services. The latter programme on the other hand, prospectively aims to produce graduates who are able to comprehend and apply fiqh and fatwa in the modern context and current needs for syariah consultancy.
It has always been the ultimate aspiration of the faculty to engage with great scholars in the legal and Syariah fraternity. We have been working closely with various governmental agencies, regulatory authorities, civil groups and international organisations through seminars, conferences, conventions and lectures hosted at both local and international levels. We are committed to constantly strive for the betterment of the faculty in order to become one of the leading law and Syariah schools in the future.
I hope you enjoy browsing through our website. However, if you need further information, please do not hesitate to contact our Faculty. If you are considering applying to study at this Faculty, I hope that I will have the opportunity in the near future to welcome you personally to the Faculty of Syariah and Law.
Thank you.
Yours sincerely,
ASSOC. PROF. DR. NIK SALIDA SUHAILA NIK SALEH
Dean
Faculty of Syariah and Law
Universiti Sains Islam Malaysia